What Is Ethically Sourced Leather?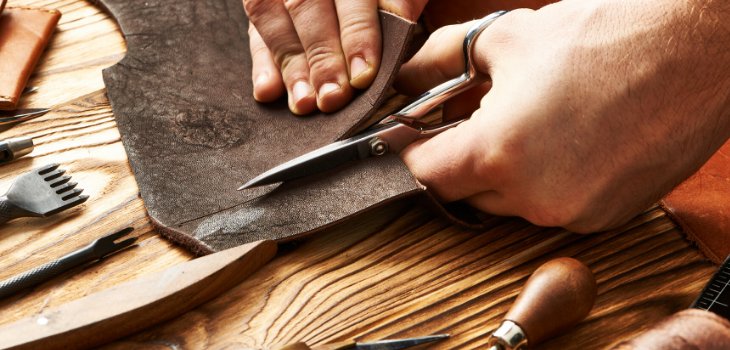 canva.com -

At Leather Craft Blog, we recommend, review and write about products and tactics based on pinions and research, but we will earn a commission if you shop through the links on this page. The content on this page is biased by that fact.
You may have heard the term "ethically sourced" when it comes to buying or selling leather.
In this blog post, we'll give you a quick and understandable rundown of what is meant by ethically sourced, and how it applies to leather.
Is ethically sourced leather really a thing?
The term ethically sourced is by no means any official stamp or governed term.
It's quite honestly something that manufacturers use as a marketing phrase to simply sell normal leather.
The majority of leather used in the world comes from cows, and specifically from cows which we farm for meat.
In extension, the cowhide leftover after the slaughter is simple transformed into the leather used for various purposes and products.
So it really depends what your own ethics are like, if you're a vegetarian, chances are you probably don't buy leather products.
But if you eat beef regularly, buying leather is not much different, as it's simply a byproduct of meat production when it comes to beef especially.
Where the ethics come into play, is the difference between meat production around the world.
In the western world, most production of beef is generally the same, but some organic options obviously mean that the cows producing organic meat had a bit better-living conditions.
There's been examples of retailers branding products such as couches as "organic", this can simply mean that the leather used is from organic cows.
So in the end, there's not really a big difference in ethics when it comes to meat vs leather, they are both byproducts of cows used for meat production, so it all boils down to personal beliefs and lifestyles.
Thanks for the support
As a last note, we'd like to thank avXperten for supporting this blog post.
On their webshop, you can find quality electronic products such as a smart Bluetooth transmitter, or perhaps a quality HDMI cable.